Rotate to inspect product

Orbis783 home
$750,00 (VAT incl.)
Orbis783 Home made of solid natural oak wood.
A design product suitable for all domestic contexts, to create a protective environment in your homes.
Description
The device uses a signal generator module characterized by high quality and stability circuitry.
Thanks to the circuit entirely managed by a microcontroller combined with a precision operational amplifier, it was possible to obtain a pure sinusoidal waveform.
This type of signal, in addition to the generation of the primary frequency of 7.83 Hz, includes a set of harmonic frequencies consistent with the spectrum of Schumann Resonance equal to 14.2, 20.3, 25.9, 32.0, 38.5 e 44.5 Hz corresponding overall to the 7 wavelengths of Schumann Resonance, which were found to have the greatest positive biological interaction with the human body.
During the adjustment of the generated signal level, the percentage of intensity to be assigned to each frequency was also taken into consideration, in order to adapt the functionality of the product to a domestic environment.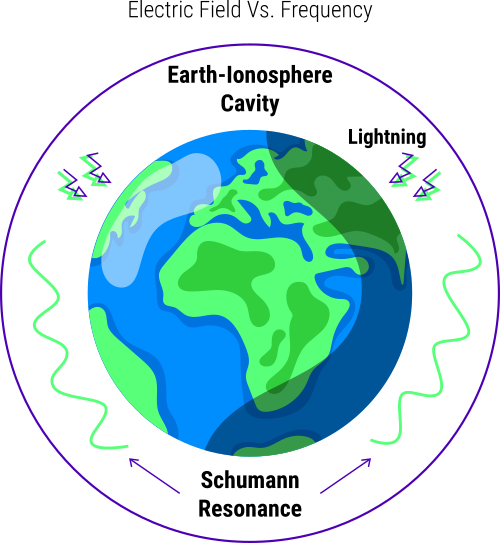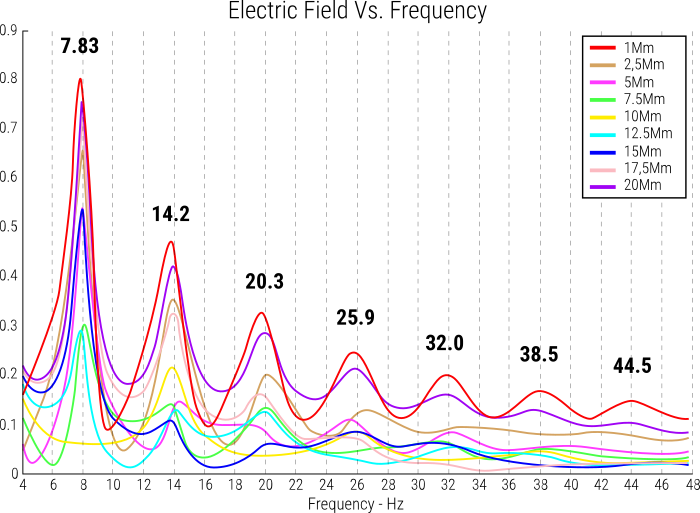 Information
Features
Technical Details
Equipment and accessories
FEATURES
ORBIS783 HOME is an Electromagnetic Field generator in the fundamental frequency of Schumann resonance equal to 7.83HZ and harmonic frequencies of 14.2, 20.3, 25.9, 32.0, 38.5 e 44.5 Hz, studied and engineered to faithfully reproduce what was originally present in the environment in the best conditions.
The special radiating antenna was created using a quadruple Mobius Coil coil with Chartres Design, obtained on a 4-layer high density printed circuit to obtain a homogeneous distribution of the electromagnetic field in the environment.
The signal generation circuit was designed and developed to obtain a waveform of high quality and spectral purity, as well as stability over time through the use of a microcontroller with reference to an external 8MHz 50ppm quartz oscillator.
The cabinet made of solid wood has no influence on the emission of the electromagnetic field of the device.
The mains power unit supplied with ORBIS783 Home is largely oversized: in addition to ensuring stable and long-lasting operation in conditions of continuous use, it also allows to minimize the alternating ripple component present in the generated DC voltage.
TECHNICAL SPECIFICATIONS
Electromagnetic field frequency – 7.83 Hz + coherent harmonic frequencies 14.2, 20.3, 25.9,

 

32.0, 38.5 e 44.5 Hz;
Range of action – 80/100 m2;
Supply voltage – 12 Volt DC;
Absorption – operating current 90/120 mAh;
Dimensions – 23 x 23 x 10 cm (Width x Depth x Height);
Weight – 1.7 Kg.
Strumental analysis Sine Wave & FFT
EQUIPMENT AND ACCESSORIES
1 x ORBIS783 Home consisting of solid wood cabinet + integrated electronic unit with antenna / radiating coil
1 x Power supply adapter, IN: 100-240 V AC 50/60 Hz OUT: 12 VDC 2.5 A
1 x User manual